Published: July 10, 2015 Last Updated: September 02, 2021
Looking For Sunshine Coast Business For Seo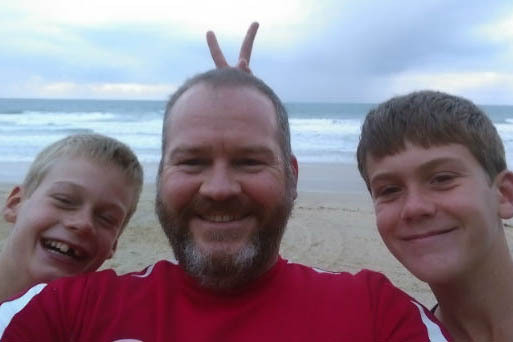 All but one of our current SEO clients are based in Brisbane. Being based on the Sunshine Coast, we feel that we need to rectify this by working with a few local businesses with their SEO. So if you are a Sunshine Coast business with (or without) a website that isn't doing much for your business and would like to find out how it can do so much more, why not talk to us about our SEO services?
Why don't we have SEO clients on the Sunshine Coast?
Let's start with a brief history of Probity Web Marketing
Probity Web Marketing started in Brisbane back in 2009, when I found it increasingly frustrating getting a good web company that I could refer to my Business Coaching clients. I then discovered a new Australian business that was developing a great web management platform called "Business Catalyst". One thing led to another and I found myself setting up Probity Web Marketing and hiring a Web Developer to build websites. For obvious reasons, I first approached a few of my Business Coaching clients that I felt would benefit from a new website and sold them our Web Design services. Now as I believe Business Coaching works best face to face, all my clients were based in Brisbane.
Once we had developed our clients' websites they referred us to their contacts. And you guessed it, all the contacts they referred us to were also based in Brisbane.
Thanks to our Happy Customers referring us, we have never needed to advertise our services.
In the first few years we realised that a website alone wasn't enough for our clients and without search engine optimisation they really didn't do a lot for their business. I always liken it to developing a great looking brochure that just sits in your office; unless people see it, it won't do much for your business. So we started developing our SEO services and began by offering these to our website clients; all pretty much based in Brisbane.
In 2011 my wife and I decided to move our family to the Coolum Beach on the Sunshine Coast to improve our quality of life. We have continued working with our SEO clients since we have been up here and they have continued to recommend us to their contacts.
So here we are today with the realisation that most of our clients are based in Brisbane and we don't have any SEO clients on the Sunshine Coast. So I would like to fix this oversight.
So are you a Sunshine Coast Business looking for SEO Services?
Most of our SEO clients we have been working with for years and have achieved some great results for them. We know that we can use the same proven strategies to get the same results for a Sunshine Coast business. We also know that once we get great results for a couple of Sunshine Coast businesses, they will refer us to other local businesses.
So why not use someone local for your business? If you have a website that you're not happy with, or you are paying lots to Sensis, Yellow Pages or Local Search (Local Directories), give me a call on 0417 959 679 (or fill an online enquiry form). We can organise a catch up to discuss what your issues are and how we can help.