Search Engine Optimisation Sunshine Coast
Looking for SEO Sunshine Coast?
Are you a business on the Sunshine Coast? Do you have a website that doesn't generate many enquiries or sales? Having a great looking website is only part of the solution. No matter how great your website looks, if no-one ever visits it, then it's worthless. It's a bit like having an amazing brochure that you never hand out to anyone. Whilst there are many different strategies to get visitors to your website, in the long run, nothing beats SEO.
Probity Web Marketing specialises in search engine optimisation for small business. We've been helping businesses get the most out of the internet since 2007.
Probity Web Marketing started providing search engine optimisation for small business in 2007. In 2011 we moved to Coolum Beach and in 2020 moved to our current offices in Mooloolaba. So we are 100% a Sunshine Coast SEO company.
Search Engine Optimisation and more
Probity Web Marketing is an internet marketing company based right here in Mooloolaba on the Sunshine Coast. We provide the complete range of SEO Services on the Sunshine Coast and have been helping small business grow their websites since 2007.

We understand that for SEO to be useful to small business it needs to generate enquiries or sales. For this reason, we focus on how we can generate more enquiries rather than whether a certain keyword is ranking on the first page of Google. So for trusted local SEO on the Sunshine Coast that works for your business, contact our web marketing specialists today.
SEO Services Sunshine Coast
We understand that as a small business owner you can't do everything. So why not focus on what you are good at (and like) and let Probity Web Marketing look after your entire digital marketing strategy.
Our web marketing plans are based on the number of hours we spend each month on your website. These hours can be used on whatever you need us to do, from SEO services to Social Media and Adwords. Better still, as we don't lock you into a contract, we're committed to justifing our continued partnership with you. Find out more about our Digital Marketing Plans.
Our Sunshine Coast SEO service cover a range of focuses including: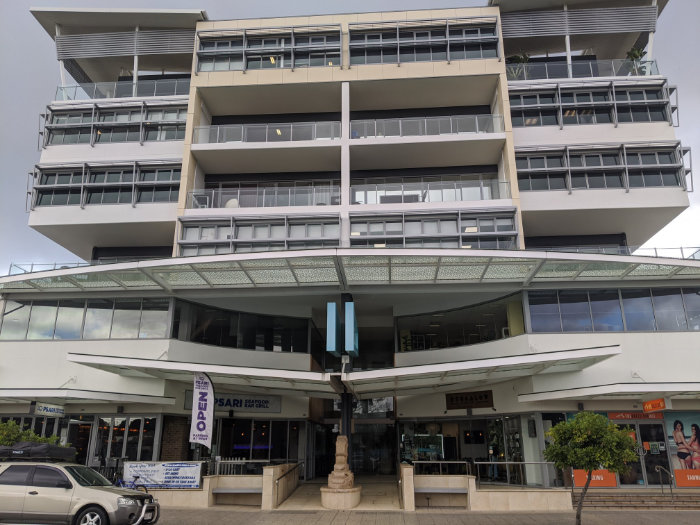 SEO Strategy Sunshine Coast
For Search Engine Optimisation to work you need a great list of strategies, including how you structure your website, how you create your content, how you design your calls to action and much more. At Probity Web Marketing, we have been developing our SEO Strategies since 2007 and continually look for ways to make them even better. Let us show you some of our proven SEO strategies.
Small Business SEO Sunshine Coast
Whilst many SEO companies like to chase the top end of town with their large marketing budgets, we've always been more interested in small business. We understand that small business needs a good return on any marketing spend, so have developed our SEO strategies around that. Whilst large businesses have the budget to run branding campaigns etc, most small businesses need to know that whatever they spend will be generating sales or enquiries. We love the challenge this presents. In fact, the only large businesses we have as clients, started out as small businesses with us.
Local SEO Sunshine Coast
Understanding how to get a website ranking for your local area is critical for most small businesses. Whether you're a trade business or have a shopfront, you need your website to be found when someone searches for your product or services in your service area. At Probity Web Marketing, we have been fine tuning our local seo strategies from when we started in 2007. Whether it's service areas on your website or building out your "Google My Business" profile and other online profiles; we do it all.
Great SEO starts with the website
To get the most out of your SEO, it is important that you have a well designed and structured website. Many small businesses want to benefit from search engine optimisation but have websites that have gone past their use by date. This leaves you with the choice of either spending your marketing budget on a new website or on SEO Services.
With Probity Web Marketing you can have both. We will include a new website design with our Web Marketing Plans; we just ask you to commit to 6 months on our Silver plan or higher. So don't put off search engine optimisation because you're worried it's not in your budget.
Our SEO Plans have proven results. No lock-in contracts, ongoing open communication without the jargon from locals who take the time to understand your business.
Looking for more than SEO Sunshine Coast?
Probity Web Marketing is a full service Digital Marketing Agency and can help with everything you need, including:
Probity Web Marketing is very proud to be based in Mooloolaba, on the beautiful Sunshine Coast. So if you're looking for search engine optimisation on the Sunshine Coast, why not use a local business who understands the local market. Especially when we truly believe our SEO services are as good (if not better) than any of our competitors.
Schedule an appointment to discuss what our SEO services and our experienced web marketing team can do for you and your business by calling Probity Web Marketing on 1300 399 515 or complete our quick online SEO service request form today.
Frequently Asked Questions about SEARCH ENGINE OPTIMISATION