Published: March 20, 2018 Last Updated: February 09, 2022
Free Local Seo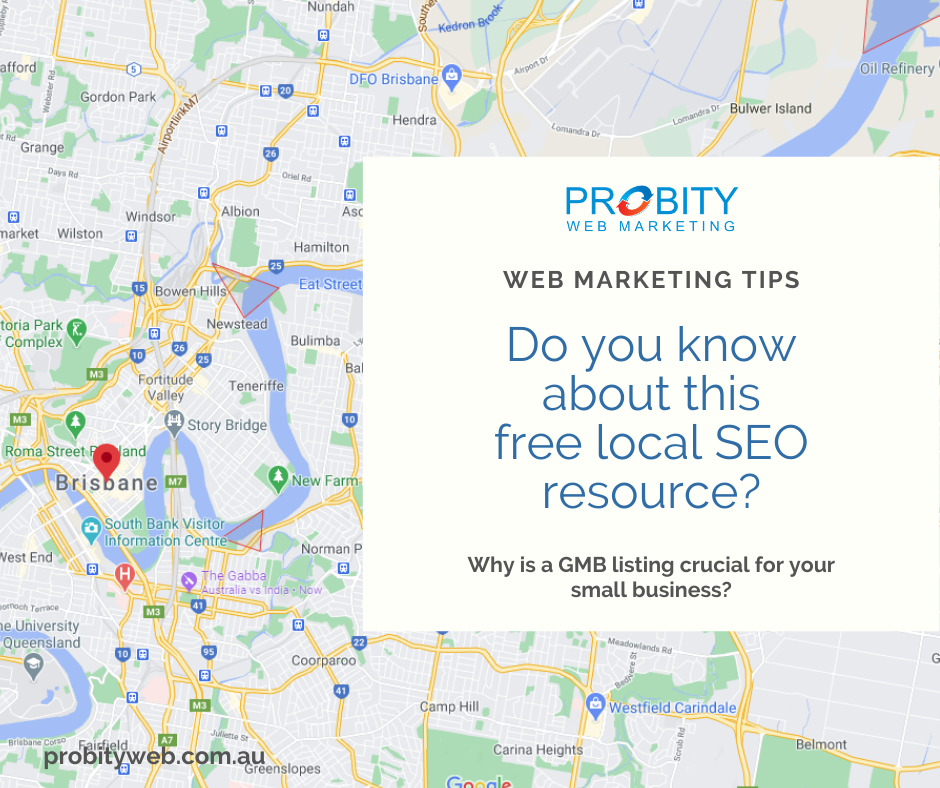 Are you a business which provides goods or services in your local area? Do you want to be found on the internet when someone searches for your product or service in that area? And/or is it important that potential customers can easily find where your business is located using Google Maps? Did you know this can be achieved using a FREE resource?
Have you heard about Google My Business?
What is Google My Business?
Google My Business (or GMB) is essentially a directory of businesses and a powerful local SEO tool for small businesses. It has listings of businesses much like Truelocal, Yellow Pages, YELP or any other online directory. However, unlike most of these directories who charge to list your business, GMB is completely FREE. But wait, it gets even better.

Why is a Google My Business listing important?
Firstly, Google uses this listing and the information contained in it to populate the following areas in search results.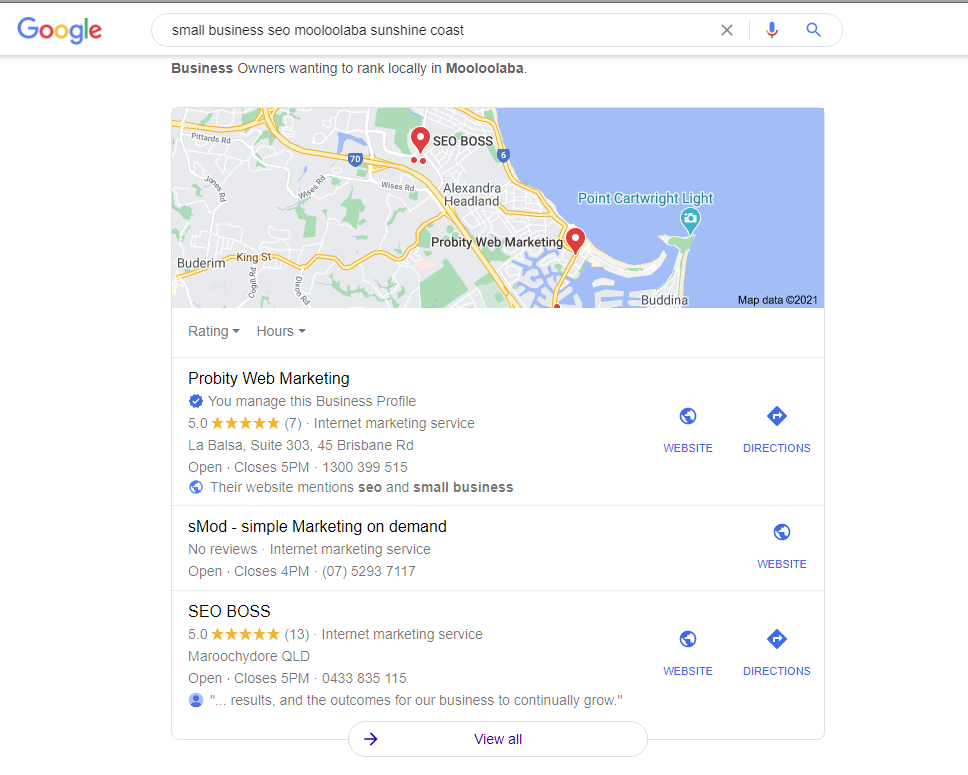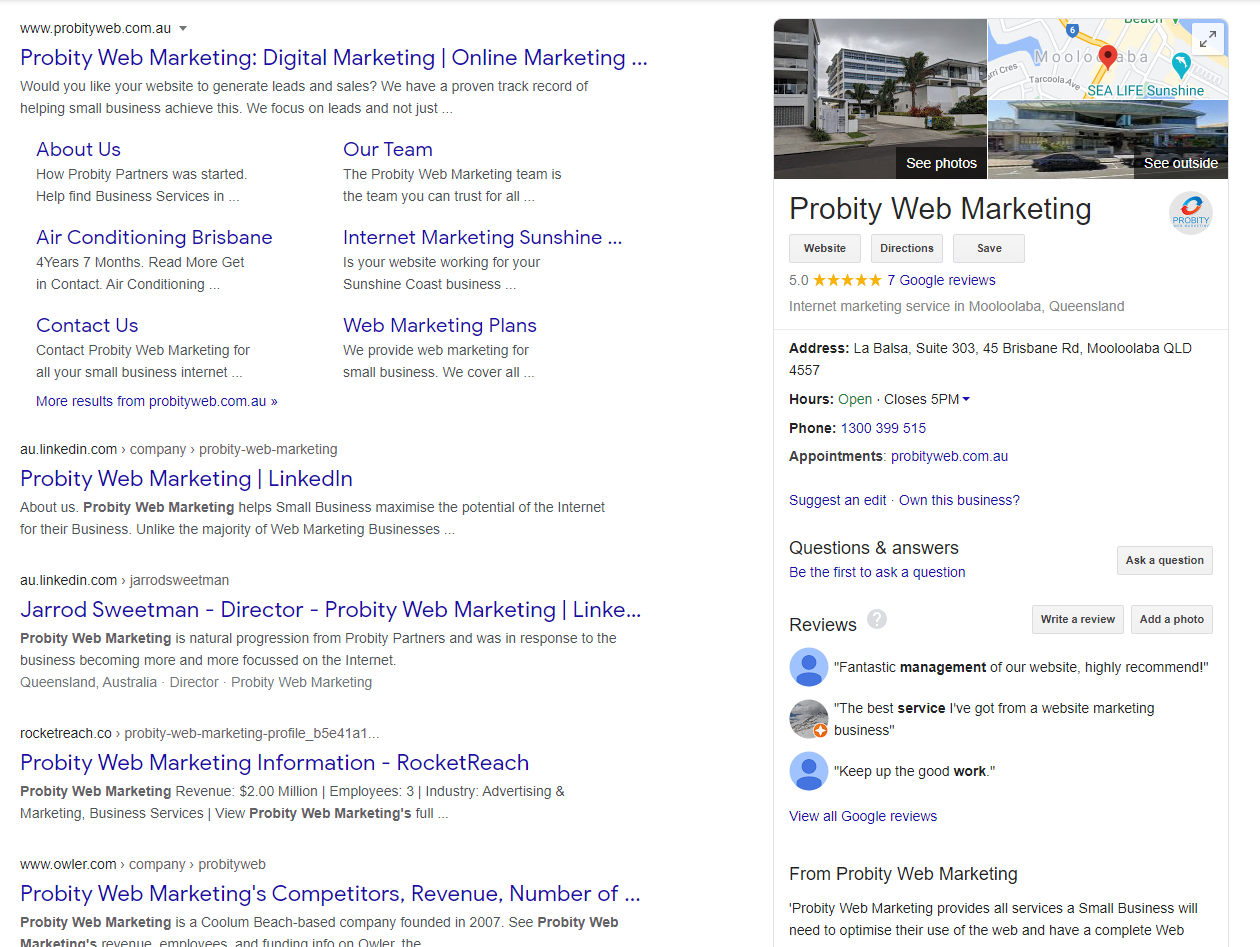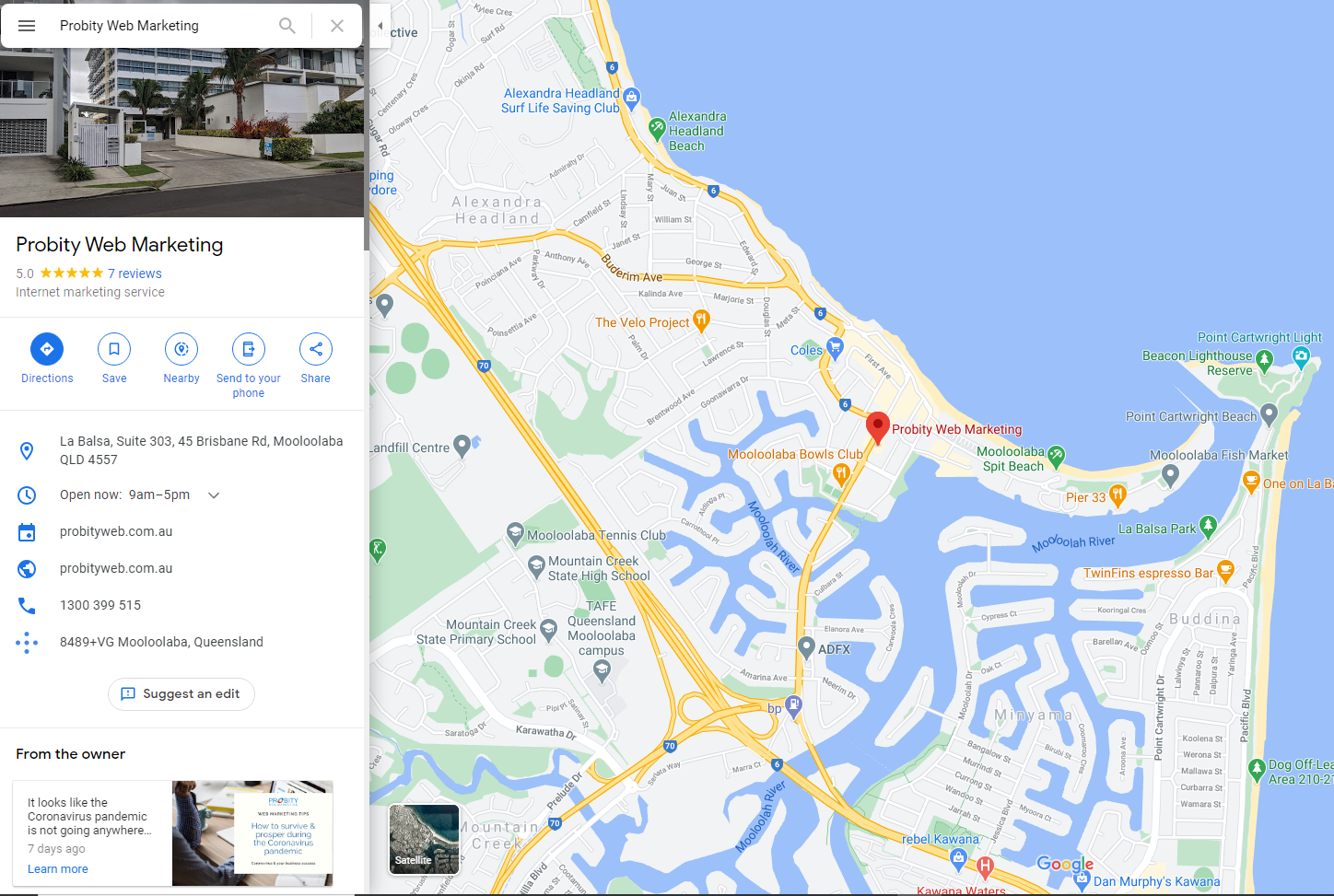 Better still, Google also uses the information you put into Google My Business to help it decide what searches to show your website in and where to rank it.
Is your business listed on GMB?
There is a good chance that your business is already listed on GMB. Even if you haven't added it yourself, it is more than likely that Google has found your business listed elsewhere and added it for you. In this case, it is important to work through verifying the business as yours so you can control things like your business details, reviews, photos, and more.
You can include a huge amount of information about your business onto this listing which makes it easier for your potential customers to quickly and easily find out more about what you have to offer and why they should use you.
Information you can add to your Google My Business listing includes:
Correct business name
Business address - if you offer a service (eg an electrician) and don't want to publish your full address you have this option too.
Opening hours - you can also include dates the business is closed which can change each year eg public holidays, show days, Xmas break.
Phone number
A link for bookings or enquires
A link to your website
A business profile description
The broad category that your business fits into
Your service areas
A listing of products or services you offer with a brief description
Photos of your business, products, team etc
Once your listing is verified and has all this crucial business info you can also use your Google My Business listing to create posts about updates, offers, events, and featured products. It's important to keep all your information up to date and engage your customers with ongoing news.
If your business isn't already listed on GMB you should add it immediately. You can get started on creating or claiming your Google My Business listing here - google.com.au . Just make sure you follow the Google My Business policies and guidelines .
Did we mention it GMB is FREE?
That's right, this great local search engine tool is free. Google doesn't charge you anything to add and maintain your business listing on GMB.
So now you know how powerful a Google listing is for your Local SEO , why wouldn't you set up your business on GMB?
If you'd like to take your business to the next level, boost your presence online and get the help you need to create a website that not only displays information about your business but brings in booking or purchases get in contact with our SEO specialists at 1300 399 515 or complete our quick online SEO enquiry today.