Digital Marketing Sunshine Coast
Looking for a Sunshine Coast Online Marketing Agency?
Probity Web Marketing has been helping Sunshine Coast businesses get online since 2007. Over this time we have seen a lot of changes and have always ensured that we are at the forefront of what is happening on the internet. We have developed and tested hundreds of different digital marketing strategies, so know what works. Unlike a lot of other Sunshine Coast Digital Marketing Agencies, our team all work inhouse at our offices in Mooloolaba. So if you need help with online marketing, why not use a local business employing local staff that know what works.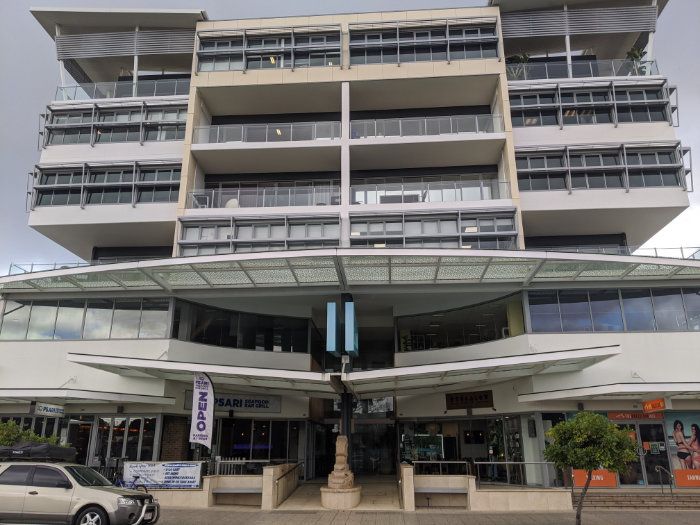 What is digital marketing?
Digital Marketing is any form of marketing that uses the internet to convey it. Probity Web Marketing can help you with any of the digital marketing services needed, such as:
Website Design: Get a professional website built with a powerful web platform.
Search Engine Optimisation: Get found for free when someone searches for your products or services.
Search Engine Marketing: Pay to get found when someone searches for your products or services.
Website Optimisation: Ensure that visitors to your site find it easy to use and encourage them to convert.
Social Media Marketing: Get found when a potential customer is using Social Media.
eNewsletters and Marketing Automation: Keep your existing customers up to date and help new customers make a decision.
Digital Marketing Services Sunshine Coast
Website Design and Development
Probity Web Marketing have a team of web designers and developers to build the perfect website for your business needs. We build websites using our own bespoke platform called WaveDXP. This is a content management system with additional functionality. We've built it so that we can easily implement the many digital marketing strategies we have developed over the years, including suburb search, information sections and more.
Find out more about our Website Design.
Search Engine Optimisation
SEO has been one of our key services from the beginning. We believe that SEO is an essential part of any web marketing strategy. Over the last 14+ years we have continually proven that SEO ensures that a website keeps growing in both traffic and more importantly, conversions. The best bit is that as your website grows, the cost per conversion will continue to drop. What other marketing channel can show that?
Find out more about our Search Engine Optimisation.
Search Engine Marketing
When you have a new website, Adwords and other forms of search marketing, allows you to get traffic and conversions imediately. Whilst SEO is a medium to long term strategy, SEM generates traffic and conversions almost from day 1. We believe that SEM is a great support strategy for SEO.
Probity Web marketing has been a Google Partner for many years.
Find out more about our Search Engine Marketing.
Website Optimisation
Getting traffic to your website is only half the battle. There is no point driving traffic to your website only for them to leave without converting. Over the years we have conducted countless split tests etc to see what types of "call to actions" etc work. We also use heat mapping and tracking to see how visitors navigate your website to ensure it is straightforward and they go where we want them to.
Find out more about our Website Optimisation.
Social Media Marketing
Today people spend a lot more time on Social Media than they did 10 years ago. Therefore it makes sense that you include social media into your marketing mix. At the very least you should have a social media presence to help with your social proof. We can also help you with your social media marketing on facebook etc.
Find out more about our Social media Marketing.
Marketing Automation
This is the latest digital marketing strategy we provide. This works well for products or services where there can be a longer lead time for people to make a decision to purchase. We can trigger a series of emails to a prospect to ensure that your business remains front of mind as they work their way through the marketing funnel.

Why use us for Digital Marketing on the Sunshine Coast?
There are many reasons to use Probity Web Marketing for your online marketing needs on the Sunshine Coast. The obvious reason to use us is we have proven results from our proven strategies over 14+ years. Some other reasons are:
We are a local Sunshine Coast Digital Marketing Agency, based in Mooloolaba.
All our team are Australians working inhouse at our Sunshine Coast offices.
We don't lock you into contracts. After the initial 6 month period it is up to us to prove our worth.
We base our results on your website goals, being either webforms, phone calls or sales.
We track everything and provide a transparent monthly report which includes the cost per conversion.
We have a team of Developers who build our website platform ensuring it is best practice from a digital marketing point of view.
We aim for long term relationships. Unlike some of the bigger agencies, we don't have a team of sales people promising anything so they get their commission.
Did we mention that we have proven results? We have clients that have been with us from the beginning, so we must be showing our worth.
If you're still not convinced, give us a call on 1300 399 515 or drop by the office and we can discuss your specific needs.
Frequently Asked Questions about DIGITAL MARKETING