Call Tracking for Digital Marketing
Track calls from your website
<<<<<<< HEAD

As we've already discussed, if you're serious about digital marketing (or any marketing for that matter), you need to be measuring your goals. If you don't measure, then how can you improve? But what if like most small, local businesses, one of your digital marketing goals is how many phone calls your website generates?

DIGITAL MARKETING HELP?

Fill out the form below and we will get back to you as soon as possible or give us a call on 1300 399 515

=======

As we've already discussed, if you're serious about digital marketing (or any marketing for that matter), you need to be measuring your goals. If you don't measure, then how can you improve? But what if like most small, local businesses, one of your digital marketing goals is how many phone calls your website generates?

>>>>>>> 9060f0d263bb613b14d3de647d11e8531a72f7b5
How to track phone calls from your website
One of the strategies we often see for this, is when a business buys a separate phone number from their Telco to add to their website. Or maybe they buy a 1300 number from one of the many companies selling these. Then it's just a simple matter of looking at your statement each month (or online portal if applicable) to see how many calls you got with that number. Simple, right? But is this really giving you the information you need?
Where do your website calls come from?
The trouble with this strategy is that it only tells you how many phone calls you got from people who've been on your website. It doesn't tell you how they got to your website. Did they find your website from a Google search? Or maybe an Adword? Or a link from your Yellow Pages advert? Or maybe even from one of your email newsletters? You are spending time and money on all these different strategies, but how do you know which one is actually generating the website phone calls.
This is where a good Call Tracking platform comes in.
A Call Tracking platform will not only show you how many calls your website generated, but also: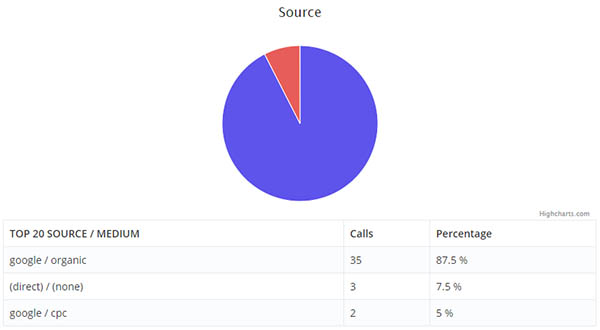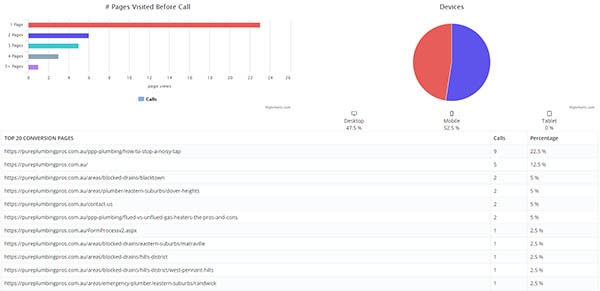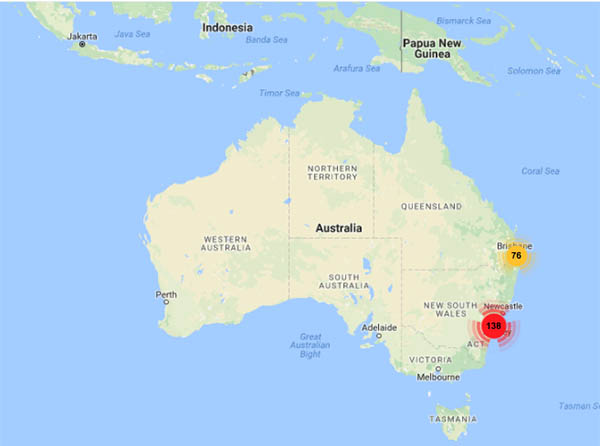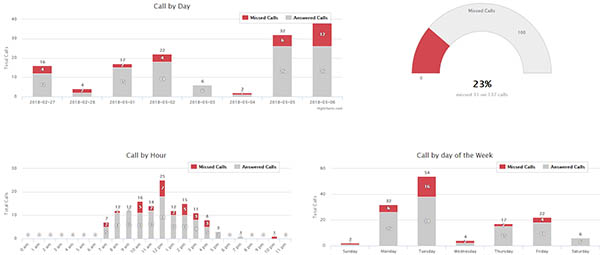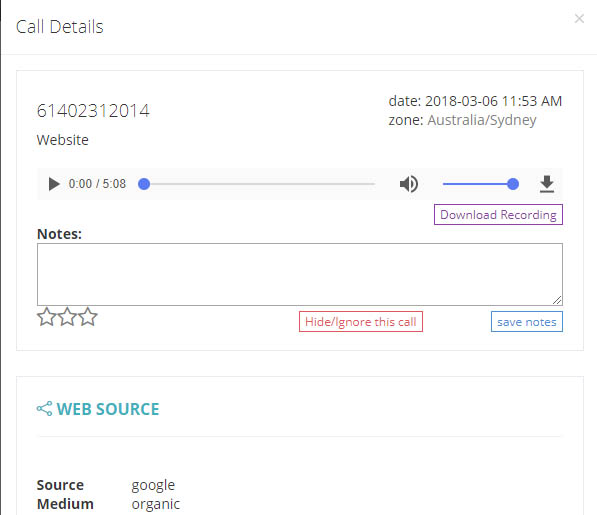 How to use Call Tracking in your Digital Marketing Analytics
As the examples above show, call tracking can give you some extremely useful information to streamline your business. You know whether you're missing calls and if you should put an extra staff member on in the busy times. We even have trade clients who don't bother taking notes for addresses and contact numbers whilst their hands are dirty etc and just listen back to the calls for this information at a more suitable time. But we can also share this information with your Google Analytics and Adwords platforms to give accurate conversions data. You'll know exactly how many phone calls, webforms and sales were generated on a specific website page or Adword.
Now you can see exactly which of your digital marketing strategies are converting.
Frequently Asked Questions about DIGITAL MARKETING