Websites for Tradies
Looking for Websites for Tradesmen?
Do you need a website for your trade business? Do you want a web design that actually works; one that includes the functionality that a trade website needs to generate leads? There are plenty of tradie website designs out there that have no clear call to action and no thought to what you want the website visitor to do to ensure they turn into a lead. Websites for tradies should have one main purpose and that is to drive traffic to your site that then fills in a webform or calls you.
WEBSITE DESIGN HELP?
Fill out the form below and we will get back to you as soon as possible or give us a call on 1300 399 515
Website Design for Tradies
At Probity Web Marketing, our first ever website design client was a tradie and we've been designing them for tradies ever since. That's over 15 years experience designing websites for tradesmen, so we know what works.
In fact, we've even developed our own website platform called WaveCMS to build our tradie websites on so we can easily implement the various functionality we have shown to work over this time. So what do our tradie websites include:
Clean, professional design.
Best practice to ensure our websites load fast.
Suburb search. You give us a list of suburbs and we can easily set up pages for each and include search functionality.
Information sections for each service to help turn your site into an authority site with Google.
Clear "Call to Actions" to encourage website visitors to call or fill in forms.
Analytics set up so you know exactly what your site is doing.
Fallon Solutions has used Probity Web Marketing for many years now and we have had great success in building our business through Jarrod's insightful SEO techniques. He has supported our SEO and other digital requirements including our monthly e-newsletter. Thanks very much Jarrod.
Why are our Tradie Websites so good?
Let's look at the specific functionalities we have created to ensure that our websites convert for our Tradie clients.
Area Search
We've found that when people visit a tradie website, one of the first things they want to know is if you service their area. After all, they don't want to contact your business only to find out you don't service their suburb. So we created the area search functionality where we can easily import a list of suburbs you service and generate pages for each of these. Not only does it help show visitors you service their area, but also helps your website get found when someone searches for your service in their suburb.
Call to Actions
For a website to convert well you need to ensure it is obvious how to contact you. Too many websites hide away the contact forms and phone numbers on the "Contact Us" page. Our Tradie Websites have a range of "calls to actions" to ensure no matter where on the site the visitor finds themselves, they have the ability to contact you without having to go looking.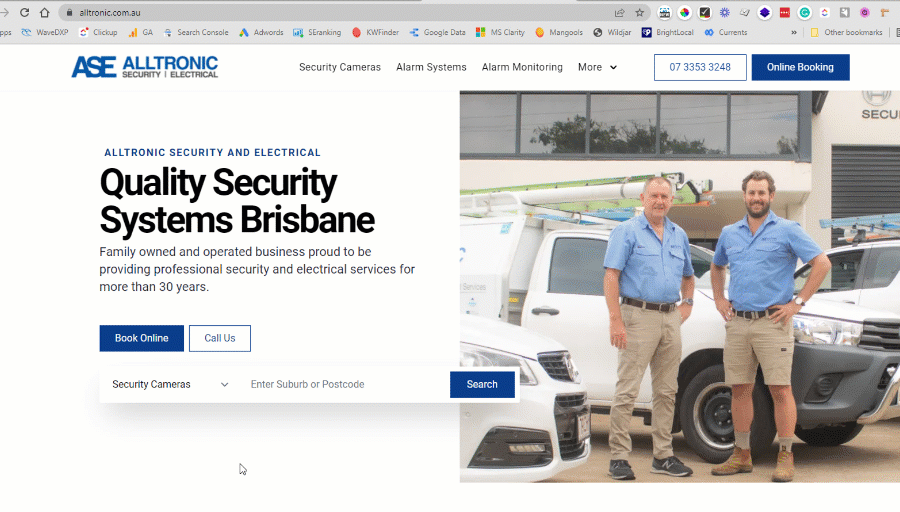 Information Section
Quite often, before someone will contact a Tradie, they want to research the topic. For instance, they may want to search for the "benefits of instant gas hot water systems" before contacting a Plumber to get a new hot water system. This is what is known as "Top of Funnel" search (learn more about the marketing funnel) and is an important way to get a possible client when they first start looking.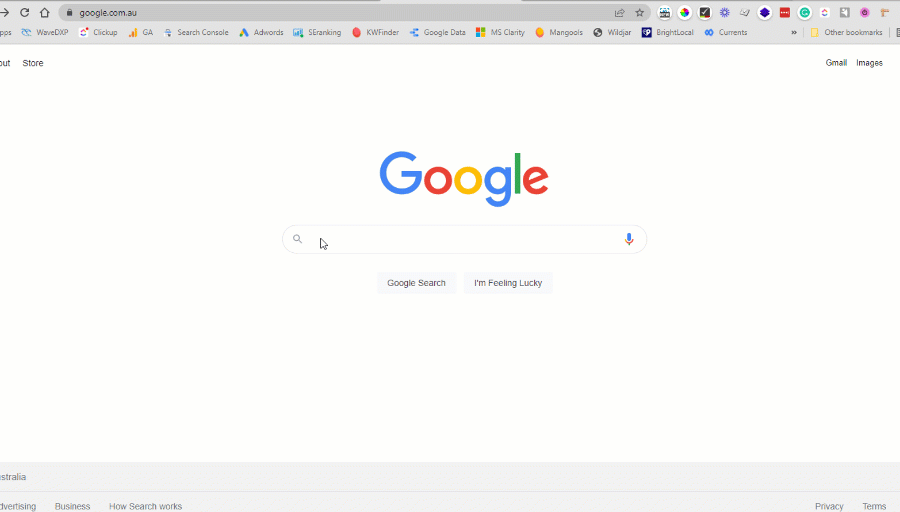 Tradie Website Designs
Whilst we didn't initially set out back in 2007 to specialise in websites for tradies, we found that after the first few websites that we were being tracked down from these sites. Other tradie businesses were so impressed with our tradesmen websites, that they followed the link at the bottom and asked us to build their websites.
View our web design client results page for some examples.
Our optimised website plans start at $4400 inc GST, or if you just want a straight forward website design without the optimisation our plans start at $2200. See our website design plans.
Websites for all Tradesmen/person
No matter what sort of Tradie you are, we've most likely built a website for someone in your industry. Some of the Tradies we have built websites for are:
Plumbers
Electricians
HVAC
Appliance Repairs
Wastewater Treatment
Handyman
Solar
Glaziers
Security Systems
Kitchen Renovations
Bathroom Renovations
Stonemasons
What about digital marketing for tradies?
Whilst we have built many websites for tradies, most of these were the starting point to a digital marketing plan. So if you want a website that actually works, ask us about our digital marketing plans. We'll even include the website design if you choose a Silver or Gold plan and commit to 6 months.
Frequently Asked Questions about WEBSITE DESIGN