The Web Marketing Process
Digital Marketing, Online Marketing, e-Marketing, Internet Marketing?
I can probably go on, but you get the idea. We are all continually hearing these buzz words and most Small Business Owners and Managers have no idea exactly what they mean. Well let's take a quick moment to demystify what they mean and exactly what the process should be. Firstly, they all mean the same thing and a basic definition would be:
Digital Marketing is: "The marketing of Goods and Services on the Internet."
But you already knew that didn't you? What you really want to know is what is involved in marketing on the Internet.
Have Questions?
Fill out the form below and we will get back to you as soon as possible or give us a call on 1300 399 515
The 4 Stages of Web Marketing!
Below is a diagram showing the 4 main stages of Web Marketing.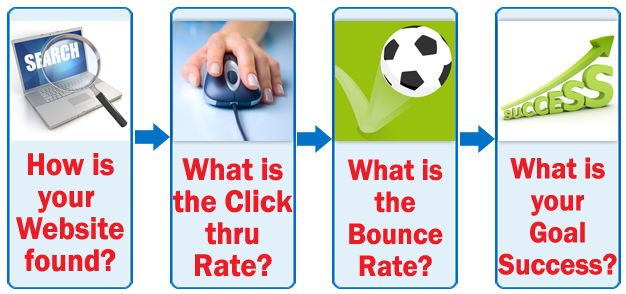 These are the main areas that we truly believe any good Online Marketing Plan should be addressing. If you are only focusing on one area, than you are really missing out on what you should be getting. Before we get into more details about exactly what each of these areas entail, let's discuss websites.
Your Website is the starting point of any effective Web marketing Plan!
By website, we mean a good Content Management Website (let's you easily make changes to it) with associated CRM Database, Email Marketing Platform and Webforms with autoresponders etc. This also needs to be designed by someone who knows what they are doing. The plethora of FREE (or low cost) template websites available online are fine for hobbyists, but if you are serious about your business, you need a professional website. We're not just saying this because we do website design, but because our results show it to be true. But if you have any doubts, read on and hopefully we will help you make an informed decision.
How is your website found?
This is the first stage of Web Marketing. Read our next page on getting your website found.